💞Take Your Corporate Event to a Next Level💞
Destination Vivah specializes in delivering exclusive event management services both within India and internationally. Among their highly acclaimed services, corporate event organization stands out prominently. This includes a diverse range of events such as seminars, product launches, presentations, sponsorship events, brand activations, promotions, fashion shows, annual day celebrations, exhibitions, award nights, press conferences, team building activities, road shows, canter activities, and meetings with dealers, retailers, and trade partners, as well as product promotions.
The Corporate Event Organizers in Jabalpur meticulously handle all these services. They ensure that every detail and requirement of the client is carefully noted, allowing the customization of the event according to the client's specific needs. The team's professionalism and attention to detail have earned them high appreciation from clients in and around Jabalpur, contributing significantly to their professional growth.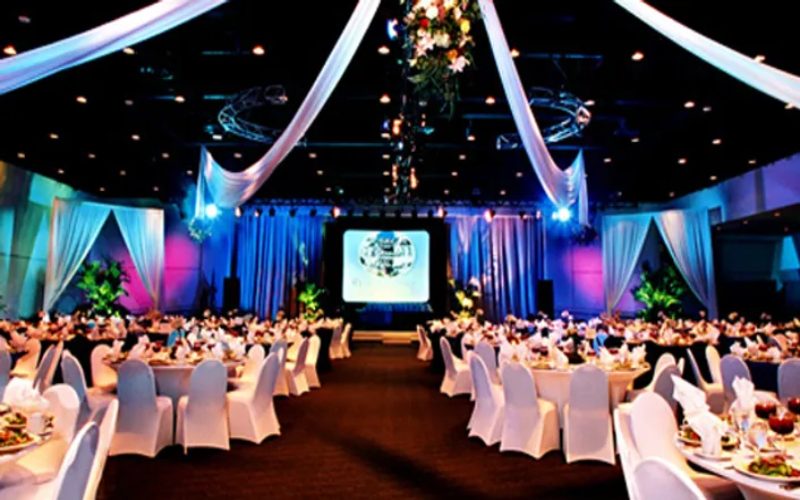 💞YOUR CORPORATE EVENT PLANNER FOR RAJASTHAN💞
Destination Vivah's events are meticulously organized by a team of highly dedicated and skilled professionals. The comprehensive arrangements encompass selecting an appropriate venue, customized venue decoration based on the company and client's requirements, arranging necessary equipment, providing accommodation for out-of-town attendees, and managing catering services, among other client-specified details. Every task is undertaken as a challenge and executed with unwavering dedication, ensuring that the client's investment is justified and the event achieves remarkable success.
The team at Destination Vivah , Rajasthan, India, comprised of highly professional members, meticulously examines all specifications to deliver precise and flawless results. Their primary objective is to offer top-notch quality services to clients at affordable rates, ensuring accessibility for a wide range of customers. With a focus on excellence and affordability, Evento Management stands as a trusted partner for organizing successful and memorable events.